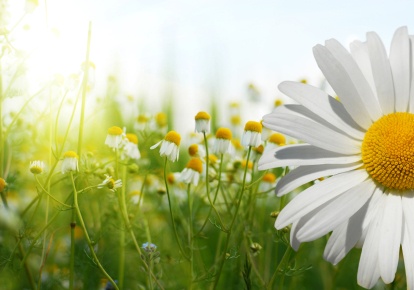 I'll admit I am no slave to fashion; I look forward to work-from-home Fridays because I have no one to impress but myself. However, after perusing my closet for something to wear this morning, I was reminded of many ideas we at InkHouse keep in mind during the summer hours. Here are five PR tips from your summer closet:
1. Keep Up With The Trends
This is obviously a no brainer–but in case you needed reminding! With every season comes change, no matter what industry you work in; whether it be fashion, tech, music, mobile–you name it. The goal is to stay on top and look for the opportunity for our clients to be a part of these big industry trends.
2. Spice It Up
Summer is all about the bright colors. In PR, we need to break away from the neutral and spice things up. Take the opportunity to bring something edgy and different to the table–maybe a controversial angle on an industry trend, or freshening up a news release with an infographic. Don't let yourself fall into the summer lull because you can't grab people's attention.
3. Check Your Inventory
It's been said that summer can be a slow period for news. But, for those in PR, it's important for us to keep on with the steady stream of news coming from our clients. See what you have available–whether it is a data set or an interesting point of view–and find that luring hook. "I have nothing to wear," is an overused phrase that is far from true. You just have to do some digging to eventually put the two pieces together. Remember to keep it interesting and even try making news out of no news, because that's what we're good at, right?
4. Out With The Old, In With The New
Everyone has that one piece of clothing that sits in the back of their closet, with some hope that it will see the light of day. But sometimes you have to know when to let go and get rid of it for good either because it was overused or not that interesting in the first place. Same goes for client story lines. Hold a company brainstorm and see what other new and exciting angles your colleagues can help you create.
5. Treat Yourself
Or "treat yo self" as Aziz Ansari would say. Summer should be a time reflect and recharge your creativity. PR is said to be the seventh-most stressful job in America and while it may seem that way at times, the job is also incredibly rewarding.