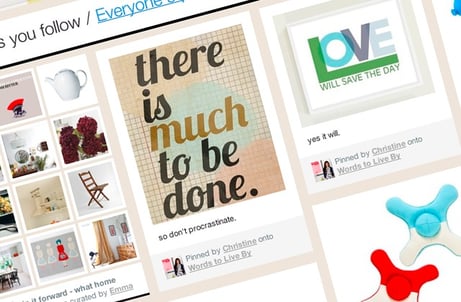 Pinterest is taking the social Web by storm. For those who haven't received an invitation, Pinterest is an online, free form of scrapbooking that allows users to "pin" photos of admirable fashions, creative crafts or virtually anything of usual interest from around the Web. Recently awarded the Crunchies Best New Start Up of 2011 Award, it's no secret that Pinterest is gaining traction.
I know what you're thinking – "another time suck." I have fallen victim to this obsession of "pinning," like many other Pinterest users, creating boards with images of things I love.
But Pinterest can be – and is becoming – so much more, because of its "social curation" model and incredibly simple user interface.
According to a recent survey from Shareaholic, Pinterest drives more referral traffic than Google+, YouTube and LinkedIn combined. When I say referral traffic, I'm referring to the site that drives traffic to your individual site. For example, I "pin" this AWESOME jumbo Jenga set. From there, if I click on this "pin," you are referred back to the site where it originated (in this case HGTV), providing details on how to make it, where to buy it and so on.
In July, Pinterest owned .17% of referral traffic, and now drives 3.6% of referral traffic back to the pin's source site, as of January 2012. What makes this statistic even more surprising? This booming social site is still "invitation only," generating status among early users in the same way that Facebook did. By the way, Facebook stands as the number one referral traffic driver with 26.4 percent.
As is true for every social site, there's a business benefit behind the pin. Retailers were among the first to see this in action. Pinterest is generating 11 million hits in a single week. Jason Falls (@JasonFalls) noted that one retail site increased its web traffic a whopping 446% through its use of Pinterest, resulting in five times its normal sales from this referral traffic.
In addition to the impressive traffic referral percentages and a seemingly simple boost to search engine optimization, Pinterest users are also highly engaged. A number of brands are building "pinning" presences on Pinterest, with boards collaged with mouthwatering foods from Whole Foods or items in Etsy's vintage market place. News sites, like The Wall Street Journal and PBS NewsHour Art Beat, are also building presence, with visual reads of their publications through photos and videos.
Pinterest is becoming a model of envy for other sites. Its basic design and structure is part of the appeal and will ultimately be a game changer in Web design. And it's as easy as a push of a pin. (Pun intended.)
While some might say that Pinterest is just for women, Pinterest has manly categories, too, such as cars & motorcycles, men's apparel and technology. Or could a macho alternative, called Gentlemint, capture the attention of the male audience, like Chris Brogan? But gentlemen, if you're looking for inspiration for next week's heart filled holiday, Pinterest may be your best bet.
Could "pinning" be the new "winning?" How "pinteresting."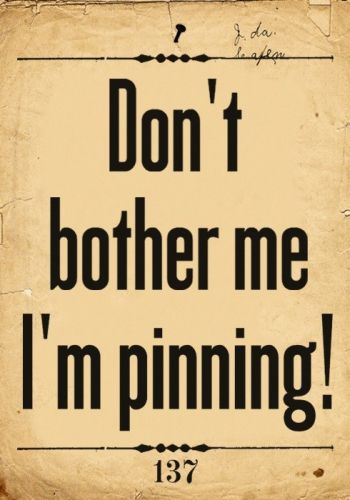 If I haven't sparked your interest in Pinterest, here are a few helpful guides on how Pinterest can work for you: