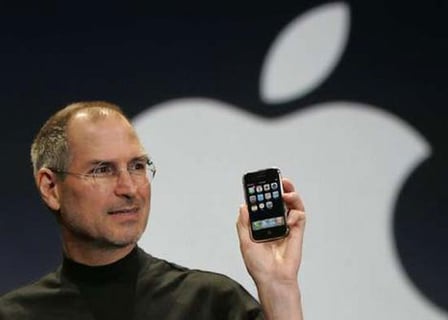 Apple has dazzled B2C and B2B technology companies alike with its product launches. Steve Jobs made the product launch one part art, one part theater, and one part buzz – and it worked. Apple even pulled off a successful iPad launch over Easter weekend in 2010, a known dead zone in the PR world for launch timing.
However, unless you are a member of the very small Apple/Google/Facebook/Amazon club, the big-bang product launch as marker for future success is quickly being written into the history books. Often, the product launch in and of itself it not news. What comes afterward is the fuel that drives user interest, and therefore media interest. The launch is simply the first step in a long journey to broad adoption that rarely, if ever, happens on launch day.

Consider Pinterest. Unless you've been living on a remote island without access to the Internet, you have heard of it. In fact, it's been the predominant topic in my Twitter stream for the past two weeks. But did you know that Pinterest launched in closed beta in March 2010? And that it had one piece of media coverage (in the Gather Celebs News Channel), for the entire year? It was the same story for most of 2011 as well.
Then, in August, Harry McCracken at Time Magazine named Pinterest as one of the "50 Best Websites of 2011." That same month, Pinterest's iPhone app launched. These two events seem to have kicked off a mild media interest in Pinterest – a Google news search turned up roughly 40 articles between July and November 2011.
In December 2011, more than a year and a half after its initial launch, Pinterest found its watershed moment. Still an invitation-only site, Pinterest was the lucky beneficiary of a report from Hitwise. The VentureBeat story on this news noted that, "…Pinterest saw 31,788,893 total visits in November, according to Hitwise data shared with VentureBeat. Better still, that figure puts the site ahead of Google+ (31,748,905) and Tumblr (25,716,031) in terms of total web visitors." Also in December, Pinterest won the "New Startup of 2011" Crunchie award.
What happened next? In January 2012 Pinterest catapulted into the minds of consumers everywhere, seemingly overnight, with 2,200 Google news results in that month, and so far in February, they are at 2,260 (as of 2/11 at 8:55 a.m.).
The interesting thing about Pinterest is that it does not appear to be trying to get media attention. Could they have received more media coverage in 2010 and 2011 prior to December? Absolutely! Perhaps their watershed moment could have come more quickly, but we will never know. The point is that the watershed was NOT the product launch. Far from it.
A successful product launch is merely the first step in a long journey to broad adoption. You might get great media coverage on your launch, and you might not. The odds are more likely that your product launch will not be a major news maker. Instead, you must use it as a launching pad for a lot of hard work that creates regular awareness, both on the product side and the communications side. So what comes after the launch?
Making the product better. It must be addictive. Media coverage and social chatter alone can only bring people to your offering. You must give them a reason to come back, and a reason to share it.
Points of interest. Tell your audience what is interesting. Do you have some interesting data coming out of your offering? Do you have some interesting users? Humanize the story and show why it's different and interesting.
Third-party validation. Other leaders must validate what you are doing. It's not enough that you think it's cool – Pinterest's inclusion in the January Facebook app announcement is a great example of how to let someone else (someone with authority) say you are cool.
Demonstrate traction. This is the hardest piece, of course. To demonstrate traction, you must have traction. Hitting 100k visitors is not interesting; 1 million is getting boring for the press, too. So what to do? Create a benchmark in your space. You might not be the next Pinterest, but you might be the leader in your space with the most traffic, users, etc. Numbers only mean something when you can provide a point of reference, so do the work for the press and show them why your numbers matter.
Now, you just have to keep beating the drum until you reach the watershed moment.