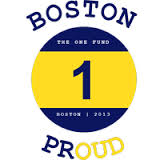 It's not often that you see competing PR agencies come together in the same room, but now is the time…and there has never been a better reason.
On May 29, InkHouse will co-host a fundraiser event for the One Fund Boston at the Back Bay Social Club. You are all invited! Nineteen agencies from the area are joining forces to host the event – each pledging $750-$1,000. Cost of admission is just $20 – with 100 percent of the proceeds to the One Fund, so purchase your tickets before they sell out: www.eventbrite.com/event/6513749801#
Boston is our home. And we can't think of a more important cause than supporting the victims of the Marathon bombing. Please join us to show your support – and to have a fun night out with a room full of people who will probably be the most talkative and lively group you could ask for. No pitches, no long speeches, just a good reason to rally and show support for our hometown. And we promise, it will be fun!!!