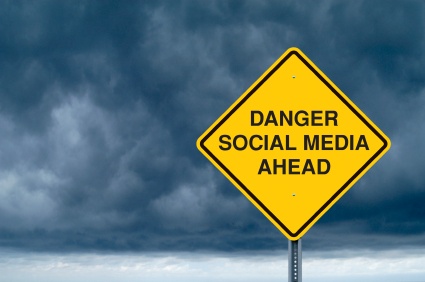 Our office is working remotely today – as are most – because of the Frankenstorm. With many calls and all in-person meetings cancelled due to the weather, it's freed up a lot of time to catch up on other assignments.
But in addition to preparing for the storm, it's also an excellent reprieve to do some serious social media tending, weeding out followers who may no longer seem relevant, adding new ones to the list, writing that blog post we've been meaning to write (this will be my third today), connecting with new contacts and groups on LinkedIn, and building out more blog syndication channels (that's how my morning went thanks to NetworkedBlogs and IFTTT, which is a pretty cool tool that lets one social media push trigger another social media action).
Judging by the rash of follows and likes, I am not alone in filling the stuck-indoors void with social media engagement and blog post reading, about the storm as well as other topics, including the election. It's a pleasure, actually, to have the chance to – using a dated phrase – "surf the web." I'm also pushing out my own content, tweeting some of my most popular blog posts, as well as the new ones, all without the interruptions of a regular work day.
But then, this is no normal day. With the wind kicking up, a neighbor's willow branch has flopped across the electrical wires out back. My tub is filled with water, my devices are fully charged, and I'm brainstorming new hashtags for #whattodowhenthepowergoesout.