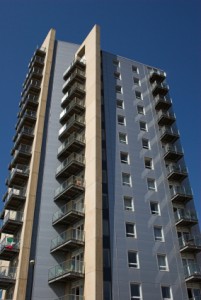 Boston, like cities across the country, is experiencing quite the building boom, with more than $6 billion in projects currently under construction. Boston's Mayor Thomas M. Menino has laid out a vision and goal of 30,000 new housing units before 2020, practically ensuring the cranes won't be going away anytime soon. Pretty soon neighborhoods like Fenway and South Boston will have multiple new residential buildings just waiting to be filled with the next generation of innovators, great thinkers and entrepreneurs. But how will each developer distinguish his or her building to attract their potential tenant?
It will start with a great name. Choosing a name can be daunting, especially when it will live on for decades, and many feel at a loss when trying to start. We have thought through a number of naming conventions that can be used to ease the burden. Here are three ways to do it:
Location- It may seem simple, but an address can evoke a lot of meaning. Take The Clarendon, or 45 Province, both street locations, but maybe mean more to people who want to live in the Back Bay or Downtown Crossing- two distinct Boston neighborhoods.
Abstract-Names like be@Schermerhorn , Oro and The Arias, all in New York, don't immediately conjure up location or meaning, but they are interesting, compelling and different, and perhaps that's the point.
Evocative Place – One Central Park and Parris Landing bring to mind places where prospective tenants want to be near - whether it be a park or the water – and help sell amenities people are looking for.
And what if at the end of the day, you still can't come up with a name? Some developers have flipped the process on its head and asked the public for help with the new website Popularise. Anyone can give their feedback through comments on names, ideas for retail and more. And as we suggested in our post on community relations, it never hurts to engage your audiences early and often.