Over the weekend I noticed a hashtag trending on Twitter that I had to investigate. In my opinion, it would have made anyone in marketing click. That hashtag was #RIPTwitter. What?! Yes. The Internet erupted over a breaking news report from BuzzFeed's Alex Kantrowitz reporting that Twitter is considering switching to an algorithmic timeline and it could roll out as early as this week (it was later reported that it will not be this week).
I will not lie that this news almost made me take to my Twitter and join the #RIPTwitter revolution. This meme sums up my initial reaction: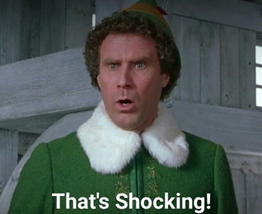 My next thought was, "Can I opt-out?" The Verge has confirmed that you will be allowed to opt out of the new timeline.
However, the talk of an algorithmic Twitter timeline is nothing new. The company has been struggling with user growth and product strategy. The "While You Were Away" feature that was introduced a year ago gives users the opportunity to see popular tweets that were shared while you were logged out of Twitter, breaking up the the classic reverse-chronological timeline. Twitter Moments also rolled out recently as another way to help capture news around large events.
But it's the hopes of Twitter execs that an algorithmic timeline might help Twitter users escape the firehose of content for something more relevant and digestible. So what does this means for PR and social media?
With algorithmic Twitter, users would see content that is more relevant and popular to them – just like on Facebook. However, it might be harder for brands to break through the stream. Without an algorithmic timeline, brands always have a chance of reaching everyone that follows them. Whether or not they see it when the brand shares it is one thing, but it appeared in the user's timeline. With an algorithm deciding who sees what, it could be a fraction of people that end up even having a tweet appear in their timeline.
However, those in support of the algorithmic change reported by Fortune said this will be a good way for new Twitter users to find accounts worth following. Also, almost everyone who follows more than a handful of people miss several tweets already, so an algorithmic timeline wouldn't be much different.
We still don't know how the Twitter algorithm will determine what appears and what doesn't, but PR and social media professionals need to start strategizing. With Facebook's algorithm, EdgeRank, photos and links get more weight than just a status update, and are more likely to appear in someone's News Feed. Facebook has argued that you, the user, determine what appears in your News Feed based on past clicks and engagement. Facebook tailors your News Feed to a reflection of what you want. With Twitter's algorithm, large events and trending topics will most likely appear in more users' timelines than a single tweet about something that isn't breaking in real time. Paid campaigns on Twitter will be needed more than ever to help reach the right audience.
Defenders make the point that newspapers do this kind of filtering and selection all the time. They have a journalistic mission to provide the news. Do Facebook or Twitter have a commitment to journalism, too?
As PR professionals, our goal is to ensure content pops and gets more engagement on Twitter. Soon, we might also have to make sure it even gets into users' timeline.
Bring it on Twitter. Challenge accepted.