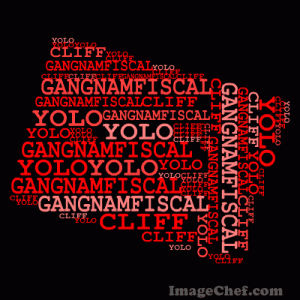 I love words. I've always been strangely attracted to them. I studied literature and foreign languages, semantics and etymology, drama and media, fascinated by the roots, meanings, power and influence of the spoken and written word. Fast-forward a couple of decades and words are at the very core of my profession in PR. Just as it is for fellow PR and marketing executives, bloggers and journalists, words are the currency of our careers.
One of my pet peeves is laziness in writing: when people select an easy word instead of searching for a more potent, concise or elegant choice. At the same time, I'm also a fan of plain language, saying something as it really is rather than forcing words into impersonal or clumsy corporate speak. After all, we're just humans talking to humans, right? On that point, can we all promise to try a little harder next year—please?
After consulting with several reporters, friends in PR and Twitter followers, as well as reading the contributions to this recent WBUR Here and Now segment, the following are InkHouse's words for the chopping block for 2013. It is worth noting that there are some repeat offenders that were on the list of words to retire in 2012—especially words commonly used in press releases. Why did we choose these words? Well, because they are unimaginative or impersonal, or overused and clichéd.
Repeat offenders
Leverage
End-to-end
End-user
Seamless
Integrated
Value-added
Next-generation
Tech/marketing buzzwords that have jumped the shark
Coopetition
Synergy
Ideate
Productize
SoMoLo
Automagically
Freemium
At the intersection of …
Pop culture and hashtag overload (especially on Facebook and Twitter)
Literally
YOLO
Fiscal cliff
Gangnam
This is a thing?
Wait, what?
Humblebrag
You guys
Really (with eye roll)
Amazeballs
Mind.Blown.
Crickets
Swag
Awesomesauce
Bro
P.S. If you are looking for more inspiration on words to retire, writing blunders to avoid, how to tell stories and be quotable, and more, check out these great posts.
P.P.S. I will offer a prize to the reader who presents the most viable alternative to the word 'leverage' which, to me, is the worst of the worst.