A 4 step program for coping with trolls
Apr 19, 2012 admin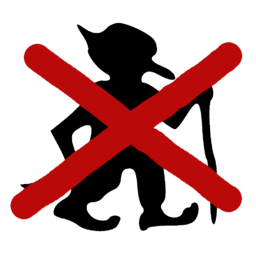 Tech blogger and humor writer Paul Carr recently released his book Sober Is My New Drunk, which details how he solved his drinking problem with the help of social media and why he found the Internet to be more useful than AA to stay clean and sober.
When the Wall Street Journal posted an excerpt of his book on its website, the trolls came out to play. They bet money that he'd be off the wagon in a year, chastising him for not joining AA with comments such as, "CONGRATULATIONS!!! Let us hear how YOUR steps are working for you in 20 years." Others conveyed hope that Carr would start drinking again because he didn't join the program.
Carr's good friend Sarah Lacy came to his defense on PandoDaily, sharing her outrage at the way people are betting on her friend's life and sharing the nasty things that had been said (primarily in blog post comments) about her throughout her career as a journalist.
My name is Laura Paine and I, too, am a victim of trolling. It's a concern that many of our clients voice when they consider launching a blog.
Professionally, I dealt with some mild trolling while I was a local news reporter, usually from angry citizens who were convinced that I was taking the wrong side in a town debate. But the worst of the trolling is in my personal life. As someone who maintains a blog about her experience as a band wife, with a husband on the road, I've seen it all. Not long after my first post went live I started receiving comments from anonymous users (a dangerous function Tumblr provides) saying that they hoped or couldn't wait for my marriage to fail, criticizing my lack of identity, threatening to kill my husband or saying that they hoped the whole band died in a fiery van accident. Not to mention the dozens of anonymous comments I've received related to physically harming or killing me. Going into it, I knew the risks of starting the blog and opening myself up to the public eye. Truthfully, it can be too much sometimes. I considered discontinuing the blog, but at the request of many women in my position, I kept it going.
So what do you do when your company's name, brand or employees are on the line? What do you do when someone, hiding behind an online pseudonym, threatens to defame what you've worked so hard to create in a vile, destructive–or even violent–way? What do you do if it is directed at one of your employees?
Many companies consider eliminating the commenting option all together, but as GigaOM's Matthew Ingram points out, it is better to have bad comments than no comments at all because it allows for the creation of a community and shows that you do care what your readers or customers think. Here are my four rules of engagement when it comes to nasty trolls:
Know what you're getting yourself into. Whenever you become a public figure, so to speak, you open yourself up to nasty, and often vile, criticism. It doesn't make what trolls do right, but you have to brace yourself and be ready for it.
Provide a calm, succinct response. Some comments aren't necessarily vile, but they do try to make a point about you, your product, or company that just isn't correct. Instead of responding in an emotional or impassioned way, state the facts and move on.
If it's too nasty, don't post it (or delete it). Unless the comment is relevant (and constructive) criticism, shared in a thoughtful way that contributes to the conversation, don't post it, or delete it. By allowing out-of-control and violent comments to go live on an article or blog post, you're stifling the meaningful conversations that could be happening. As children our parents taught us to ignore our siblings when they were doing something that annoyed us. This practice works for trolls as well. If you let them know they're getting to you, it will only get worse.
Don't take it personally. This one is harder to do, but what I came to realize, and as Lacy pointed out, trolls don't always read what you're writing. Unfortunately, there are some people out there who are simply looking to vent. The Internet gives them a unique venue to do this anonymously, which makes their criticism all that more vehement.
A lot of times dealing with trolls is just a matter of using good judgment and common sense. Put some space and time between you and the offenders before acting or responding in an emotional way.
And for all of the trolls out there, remember the Golden Rule: if you don't have anything nice to say, don't say anything at all.