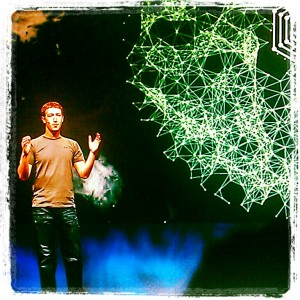 This week's news was dominated by the announcement that Facebook has acquired photo sharing app giant Instagram. And it cost a pretty penny too—roughly $1 billion in a combination of cash and stock. CEO Mark Zuckerberg assures that Facebook plans on allowing photos to be published on other social networks and that Instagram users will not be limited to following only Facebook friends. Many Instagram users, however, admit that they are less than thrilled with the deal and plan on heading for greener, non-Facebook pastures. Read more about the backlash here. With only nine people on staff, how did Instagram become so hugely successful? Their co-founder offers a guide for start-ups.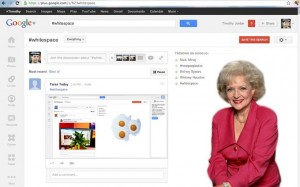 This week, Google +1 underwent a face lift. It revamped its navigation system to allow larger photos in the user content stream and all of the application buttons were moved to a gray side bar on the left-hand side, opening up a large white space on the right side of profile pages. Stumped for ideas to fill that new white space? Pay tribute to the legendary Betty White, or, remove it all together. What do you think of the new look?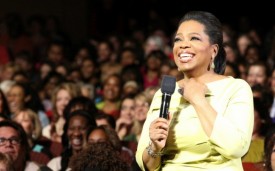 A year ago, I was sad to say goodbye to my daily dose of Oprah. I knew, however, that she would be back and better than ever. Her network OWN's ratings are off the charts, and how she has chosen to interact with her audiences may be to thank for that. "Oprah's Lifeclass" encourages interactivity from across various social platforms, asking viewers at home to tweet their thoughts about the show's topics and then she discusses some of them in real-time with her guests. The response has been huge and is proof that finding new ways to interact with your audience (whether it be daytime TV viewers, Facebook fans or Twitter followers) is key. Read more here.
Placeme: Assistant of the Future?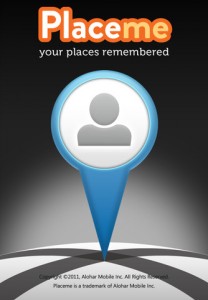 Droid and iOS users are buzzing about the new app that automatically records your activities, location and environment with no checking-in needed. Developed by Alohar Mobile, Placeme tracks and records everything in the background. How does this benefit users? Well, not very much, yet – but it has potential. What if, for example, your phone knows your work hours and can scan your commute route for traffic and sync up to your navigation app to direct you? Seems a little Big Brother to me, but Alohar Mobile CEO Sam Liang insists that Placeme is personal assistant of the future. Translation: watch out, Siri.