4 tips to get you started with podcasts
Mar 04, 2015 admin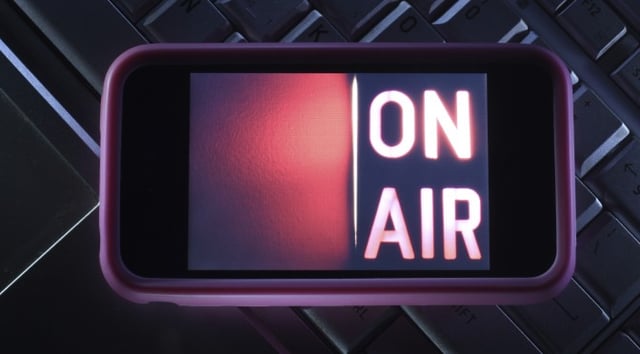 In my previous post I detailed the rise of podcasts as a storytelling medium due, in part, to Serial, a breakthrough success that attracted more than 5 million downloads and streams of the series. In addition to Serial, more than 21 million hours of podcast material are listened to daily in America. It's not shocking that brands and industry experts are now jumping at the chance to spread their content in yet another way to attract and engage audiences. But just how hard is it to create your own podcast?
Helen Zaltzman, creator of the Answer Me This! Podcast says it best: "It's no longer the preserve of the tech-savvy, either as a maker or a consumer: as technology becomes ever more ubiquitous and accessible, it's easier for people to listen to podcasts, and listener numbers are booming, across more and more countries and age groups." Even though Helen has gone on to win awards, a book deal, and build a career out of her eight-year series, she's maintained a modest budget by producing her show from the comforts of her living room. So what do you really need to kick off your own podcast series?
I'm sure you have a general sense of what valuable information you can offer others, but how can you best express your knowledge? For one, Digital Trends suggests choosing a topic that you're passionate about, preferably one that focuses on a niche that hasn't been covered or is relatively devoid of content. The best way to approach your passion in podcast form is by honing in on one particular theme and really bringing it to life. For example, if you're anxiously awaiting baseball season like I am and love to talk about America's pastime, take cues from Razzball Baseball. Razzball is a podcast that not only talks about the game, but how to help win your fantasy league and spare yourself any embarrassment during the current season.
Our tip: If you're having trouble zeroing in on your podcast theme, ask yourself "what am I always excited to talk about?" That's your topic.
Don't fret – if you own a smartphone, you own recording hardware. Whether you record through your phone or a have the option of a full studio set-up, the most important thing to focus on is clear audio for the listener. Having premium sound quality not only guarantees against irritating your audience and losing them mid-episode, but it also gives a better perceived credibility to your content. Huffington Post suggests using sound to your advantage, with both polished scripts and raw material. "Although high production quality is essential, adding in raw elements such as the low quality phone calls [in Serial] and difficult audio recordings work to draw us deeper into the plot."
Our tip: Enlist a friend or colleague with sound-engineering experience to give you pointers on how best to use recording hardware and software. Many of the overwhelming features you'll see within recording programs can be ignored with a little guidance on where to focus your time to improve the audio.
Your smartphone is not only a perfect recording tool, but also holds the key to many cheap (or free) audio editing programs which allow you to record without feeling constrained for time. You can naturally speak through your episode, and pieces that don't feel right can be cut out later. Editing software also allows you to adjust sound levels that ensure laughter isn't so piercing and whispers aren't so quiet.
Our tip: Don't cut out every imperfection as it will take away from your authenticity. Leaving a few colloquial elements to each podcast will make the listener feel like they're part of your conversation.
Once you've completed all of the above steps, you'll need a place where your podcast file can live and people can tune in. iTunes is a popular home for most podcasts, but requires some technical chops in order to submit your RSS feed. They also has extensive guidelines required for podcasts to live in the iTunes store, along with being featured in the iOS app. iTunes provides a great list of specs in order to get started.
Our tip: If you want to avoid coding your own RSS feed, you can easily upload podcasts to SoundCloud, Libsyn, or Podbean.
Bonus tip: Not all hosting sites will automatically distribute your content in order to reach users. Here's a handy guide to ensure you have both hosting and distribution covered on your podcast to-do list.
There you have it – you're now on your way to becoming a podcaster. While our list spans across a variety of tasks, keep in mind most are already at your disposal and don't require you to outsource costly services. As you embark on your new podcast adventure, our biggest tip is this: podcasting is cyclical media. This means your story doesn't end, it evolves. When you complete episode 1, episode 2 is immediately on your horizon – and we can't wait to hear what you come up with!