Education Dive's Linda Jacobson Explores the Expanding Education Beat and How the News Impacts School and District Leaders
Linda Jacobson has never doubted her career choice. Even as a child, Linda knew she would become a journalist. Now, as senior reporter at Education Dive, she's giving a voice to the issues that impact children most, and covering the stories that school and district leaders need to know — such as policy changes, new research findings, resources and trends. I recently connected with Linda to discuss her work, the evolving education beat, and what topics her team is focusing on in 2019.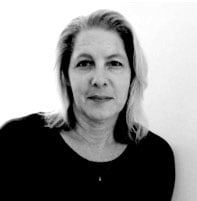 Linda Jacobson, senior reporter, Education Dive
Sally: Why did you initially decide to become a journalist?
Linda: I remember writing stories on my own time outside of school when I was about 8 or 9. I would tell people I was going to be a journalist even though I probably didn't fully understand what that meant. But writing always came naturally, and I gravitated toward news coverage more than any other genre of writing. I have never second-guessed my career choice and truly love being able to tell other people's stories, break down some complex policy or study for readers — and hopefully help them understand why it matters.
Sally: Has your beat/focus always been education?
Linda: Out of college I briefly covered small city councils, zoning boards, county commission meetings and local politics. But when I sought a position at the Atlanta Journal-Constitution, they were looking for an "editorial assistant" focusing on education in a suburban bureau. I quickly became hooked on everything that was rolled into the education beat — features, policy, politics, finance and much more.
Sally: How long have you worked at Education Dive?
Linda: I started in August of 2017. After freelancing full time, I missed the pace of a daily news cycle.
Sally: Education Dive covers both higher ed and K-12, which not too many industry publications do. More often, it seems like education pubs cover one or the other — either higher ed or K-12. Wondering what your thoughts are on early childhood education coverage — do you think that pre-K news and stories are adequately represented and reported across the media?
Linda: The education beat has definitely expanded over the past couple of decades to include early-childhood education coverage. This largely coincides, I imagine, with the growth of state-funded pre-K programs and school districts either operating or contracting with community-based providers to run these classrooms.
"The education beat has definitely expanded over the past couple of decades to include early-childhood education coverage."
And when reporters pay attention to pre-K, they begin to ask a whole mix of other questions about the children who aren't in pre-K, or whether there's a public program for 3-year-olds, or how the teachers were trained, and on and on. I think reporters have become far more knowledgeable about early-childhood education, how complicated the issues are and how they connect to K-12. I have specialized in covering early-childhood for a long time, so I brought that focus with me to Education Dive. I created a monthly Pre-to-3 column and I think our readers appreciate the attention to this topic.
Sally: There is so much happening right now in education news — how has the beat changed in the past 12 months?
Linda: Education Dive is different in that we focus our coverage on how the news impacts school and district leaders. We don't need to explain issues to them because they are already the experts. Our goal is to highlight lessons from other districts they would never be able to visit or share stories from people in a comparable position they would never meet. We try to make sure they're aware of new resources, research findings and policy changes or trends that might come their way.
Over the past year, clearly many education writers have been focusing on the teacher strikes, walkouts and other protests — which have also included early educators. Reporters who maybe have never covered a strike before are learning about labor issues, contracts, etc. It's been a fascinating period. We cover the disputes and demands, but we've also tried to look at how these events affect principals and other administrators, who are often caught in the middle.
"Our goal is to highlight lessons from other districts they would never be able to visit or share stories from people in a comparable position they would never meet."
Sally: Are there any stories (or themes) that your team is focusing on this year?
Linda: First, we've closely been following how principals' roles are changing to focus more on instruction and how districts are creating new structures to identify and prepare future school administrators. We plan to take an even closer look at this topic through an individual district's — and perhaps principal's — experience.
Second, we want to continue examining how districts and schools are implementing the Every Student Succeeds Act. How are they using the flexibility it provides? How are accountability systems changing?
Sally: What is your pet peeve(s) when it comes to working with PR folks?
Linda: Well, first, I think they often assume that just because it's "Such and Such a Month" or "National Whatever Week" that I'm planning to write about that topic. But I'm actually less likely to write about something when there's a big push to do so.
Second is when they ask for our "editorial calendar."
Sally: What's the biggest challenge in your job?
Linda: I think the biggest challenge is just finding dedicated time to write. Spending a full day on a story is a luxury.
Join us tomorrow for the continuation of our education spotlight on the Inklings blog — we will be featuring The Hechinger Report opinions editor, Jennifer Shaw. In the meantime, follow us on social, subscribe to our newsletter and contact us at workwithus@inkhouse.com to learn more about our education practice and unique approach to PR.