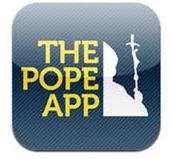 First, let me say that doing the Pope's PR would be a really hard job, even for a Catholic. He's controversial in some quarters, his audience is spread around the globe, and his message needs to be translated into many languages. Critics also say the Holy See lacks transparency and is clinging to historic doctrine at a time of global social change. But on top of that, its communications methods are quaint: Latin Mass still happens, and news of Pope Francis first went out by smoke signal (ok, that might be more high-tech than you think).
Of course, not all of the church's problems can be solved by PR. But there are a few obvious communications tactics that could create the perception of real change and perhaps even lead to it.
Here are three things the new Pope should do right away:
Take his message directly to the people. The early accounts say that Pope Francis, the first Jesuit to have his title, is a humble man who has eschewed living in a mansion for a simple apartment and opted for the bus instead of a chauffeur. Making the Pope more accessible, through more direct contact with his flock, personal messages on social media, and more live streaming of behind-the-scenes events – not just the big, staged ones – could go a long way in helping him connect with Catholics everywhere and changing the perception that the Pope literally and figuratively sits above the people.
Add social media features to the website. Pope Benedict had embraced social media personally, tweeting under the handle of @Pontifex, as well as encouraging the faithful to use a range of social platforms to spread The Word. But the Vatican has not made it easy. Except for its YouTube channel and its English-language news office, @newsva_en, there is no "follow us (or follow Him) on Facebook." And while @Pontifex went idle after Benedict's resignation, it did spring back to life after the new Pope said his first couple of prayers, but not before a bunch of fake accounts popped up. Make it easy for more people to connect, especially at a time when they are excited.
Create social content so the church can spread its message in new ways. Right now, the Vatican has a widget – essentially a press release feed -- on its website that you can download, as well as a mobile app that provides streaming of events and video feeds from the inside St. Peter's. But an app isn't sharable in the way that, say, "Today's Commandment" could be shared like someecards on Facebook or Pinterest.